ourservices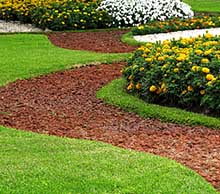 Landscaping
Active Acres Landscaping and Nursery believes that a beautiful landscape creation is realized through a collaborative effort using the client's input from the beginning. Often times our customers will have a vision in mind, but lack the means to conceptualize it to its fullest potential within their financial means. That is where our services can optimally serve you. We can bring out your property's natural potential through our quality landscaping.
During our initial consultation, we ask a series of questions to gain a better understanding of our client's exact interests, as well as how much they have budgeted for their project. We then combine our years of industry experience and horticultural knowledge with our client's desires and create their exact vision.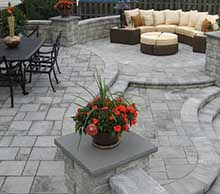 Hardscaping
The inclusion of brick paver patios, walkways, and decorative retaining walls adds function, texture, and value to a complete landscape. Patios provide a platform for social gatherings while walkways and steps provide accessibility. Retaining walls offer separation, elevation, and structural benefits, while adding character to any landscape. We install many leading name-brand pavers such as EP Henry and Techo-bloc. In addition, we also provide alternative pavers for the customer that prefers a different look. The beautiful, durable, and ancient paver products such as travertine and marble offer unique affordable options.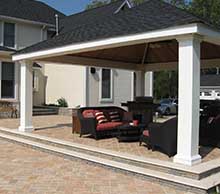 Exterior Design
Active Acres takes away the stress and worry from planning and designing using the latest advances in technology. We use a professional software package to work with our clients to plan then design their ideal vision. Our specialized software works to give you the exact type of landscaping design you envisioned without the hassle of doing it yourself. After having an initial consultation and brainstorming session, we will use our technology to draw then present your customized design. Make designing your perfect landscape easy with Active Acres!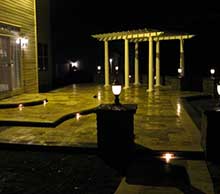 Nightscaping
Nightscaping is the ART of highlighting the natural visual elements of your landscaping and architecture to dramatically enhance and extend the optimum viewing hours of your property. We install premium 12 volt outdoor lighting. Application includes pool lighting, walkways, driveways, decks, and security lighting. Call or email us today for all your outdoor lighting.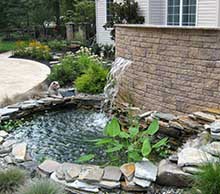 Waterscaping
Water- no other type of landscaping has so much impact on a space. Water generates a feeling of peace, serenity, simplicity. Let us help you create your own NATURAL OASIS. Whether it's a lush tranquil water garden, the enchanting Soundscape of a waterfall, or a sparkling stream, the possibilities are endless. We expertly install landscape ponds and waterfalls. Please call us for all your waterscaping needs!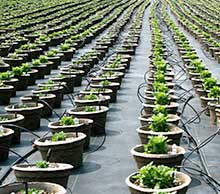 Nursery
Active Acres has it's own nursery. We can provide shrubs and bushes without the need for the big middle man!
projectphoto's